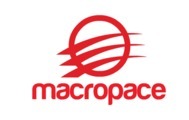 Technical Project Manager
Description
Technical Project Manager
San Jose, CA
Full Time Position
Job Description:
Project Manager with hands on experience within a Data Center, Facilities experience
Must have Networking and security background.
Validate systems documentation; documentation includes rack drawings, system interconnects, power tables, site-wide system installation plans, sparing plans, and operations manuals.
Validate and verify system-level connectivity for operations to include servers, management appliances, local area networking equipment, and wide area networking equipment.
Develop, execute, and update test plans in support of ad hoc test milestones; includes goals, architecture, environment, and validation of test procedures.
Comprehension of terminology pertaining to installation & service of cabling infrastructure for telecom, data, security & wireless systems
Experience in managing Racking, Stacking of datacenter Hardware ( Server, Network, Compute, Storage Backup) as per standard and specifications.
Coordinate with Infrastructure Team Members to Evaluate, diagnose, troubleshoot cabling infrastructure systems, Hardware and perform repairs as necessary.




Thanks

Macropace