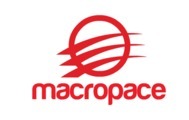 Automation Test Developer
Description
Greetings from Macropace Technologies !! Hope you have great day.
We have an opening for below position with our client UST Global (https://ust-global.com ), please find more details below and let us know if you are interested in this by filling the details.
Automation Test Developer
Hillsboro, OR
Full Time Position
Job Description:
must have at least 2 years of experience developing C++ test framework and test cases OR C++ application development experience
Good to have – 3 years of experience using one of these scripting languages: Perl, python, or PowerShell.
Must have – past experience designing and executing test cases in Linux/ windows
1. Must have background in SW Development and scripting
2. Good understanding of Python with hands on experience
3. Need to be hands on with Linux.
4. Able to multitask and work independently
5. Must be having Linux experience