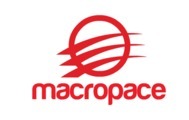 Security - Risk Management Specialist
Description
Job Description:
Partner with key stakeholders to identify, assess, aggregate and document data protection and privacy risks and controls related to Engineering hardware and software development processes.
• Learn, understand and document current business processes, identify gaps, and propose solutions/security controls to effectively manage the risks.
• Review and recommend policy and process changes, with focus on maintaining effective controls, which are in support of compliance and audit activities.
• Partner with cross functional teams from Finance, Infosec & IT with a focus on problem solving and driving timelines for resolution.
• Applies intermediate knowledge to utilize or produce analytical material for discussions within the team and/or other functional areas to understand business objectives and influence solution strategies.
• Perform internal audits, if necessary.
Who you'll work with
We are part of Networking & Security Business Operations. Our team is responsible to drive large scale operational change across Engineering. We manage the entire lifecycle for programs from investigate to sustain. We partner with cross functional teams to define policy, process and tools required for successful adoption.
Qualifications:
Experience Required 5-10 years
• MS Windows Suite (Word, PPT, Excel) Expert / highly proficient
• Bachelor's Degree in discipline such as risk management, business, engineering, or other quantitative discipline, Masters and/or MBA a plus.
• 8+ year experience in a fast paced, high technology environment with at least 2+ years of experience in Risk Management.
• Strong collaboration, influencing and facilitation skills. Proven ability to influence and lead outside of organization and across roles and functions.
• Demonstrated experience in use case and workflow design.
• Data Protection or Privacy Certification preferred.