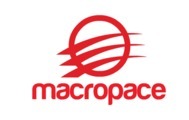 Project Manager - Development of NVMe Enterpise SSD Firmware
Description
Greetings from Macropace Technologies !! Hope you have great day.

We have an opening for below position and though it will match to your resume, appreciate if you can let me know if you are interested towards this position, Thanks.
Analog/ Custom/ IO Layout:

Client : CMMI Level 5 Company
Experience : 12 - 14 Years
Joining Time : Immediate - 90 Days

Job Description:

Ø Manage and lead team of developers to develop NVMe Enterpise SSD Firmware
Ø Drive the NVMe eSSD product development from scracth on nex generation of SoCs.
Ø Ramp up strong and competent team
Ø Determine Schedule, Resources, Scope and Risks
Ø Maintaining various matrics and Reporting project status at regular intervals
Ø Collaborate with teams across geograhies in US,Japan and Israel
Ø Responsible for project deliverables and tracking
Ø Strong Technical Background of Embedded system and Data storage domain
Ø Capable of understanding and reviewing high leval product architecture
Ø Data storage protocal like NVMe, SAS,SATA will be added advantage
Ø Strong Communication skills
Ø Quick to Adapt to different cultures and working styles
Ø Strong background on IP
Ø solid background and product development experience.
If you're interested with this opening Kindly revert back with your updated resume with below mentioned details.
Passport Validity :
Total Exp:
Relevant Exp:
Current CTC:
Expected CTC:
Notice Period:
--
Thanks & Regards
Sunitha (Macropace)