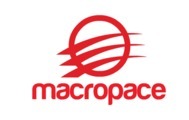 Warehouse - Inventory Technician
Description
Inventory Technician
Santa Clara, CA
Full Time Position
Responsibilities:
Proven experience as inventory technician
Working knowledge of inventory management software would be great to have
Ability to accurately track inventory and create reports
Outstanding communication and interpersonal abilities
Reliable and trustworthy
Position requires in-depth knowledge relating to inventory control procedures, individual must develop, document and deploy inventory practices that maximize efficiency.
Periodically conduct audits of high value inventory and report results to stake holders.
Develop inventory process improvement strategies with a focus on efficiency, compliance, and loss reduction
Required Skills & Must-have:
Must have strong MS Excel skills
Must have some experience in assembling computer.
Able to actively listen and triage/resolve inventory issues
Exhibit sound judgment and ethical behavior always
Aware of deadlines without frequent supervision
Able to lift 50 pounds & Rolling a cart carrying up to 100 pounds
Ability to work a flexible schedule