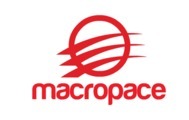 Infrastructure Analyst, 3-6yrs, Chennai
Description
Job Description:
--------------------
Client: CMMi Level 5 Client
Role: Infrastructure Analyst
Experience: 3-6 Yrs
Position: Permanent
Location: Chennai
Notice period: only Immediate joiners
Required Skills:
-----------------------
The position exists to trouble shoot the day-to-day issues of perimeter incidents. 2.
Need to co-ordinate with vendors for joint trouble shooting and executing new requests from Business.
Support the maintenance and deployment of improvements to the firewall management systems.
Perform ticket queue monitoring, resolution and prioritization, maintain diagrams and documentation as appropriate and support firewall rule set reviews, auditing and maintenance activities.
Be on call and available to work off hours and weekends.
Provide support of secured environment by validating firewall policy and rule changes.
Administrate firewall zone by documented security parameters for each application supported.
Work closely with customers and other systems technical staff and vendors in problem solving situations.
Be client facing and present issues and projects to our clients and service leads.
Perform systems analysis, monitoring and debugging.
Skillset: Cisco ASA Firewall,Cisco FWSM Firewall,Cisco IPS,Bluecoat Proxy,Checkpoint VSX and Provider-1,SG, Cisco ASA Firewall, Cisco FWSM Firewall, Cisco IPS Checkpoint VSX and Provider-1, Bluecoat Proxy, SG Linux OS. Any graduate with Firewall administration certifications(Mandatory).
Regards,
Macropace Technologies