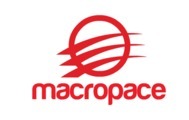 Description
Greetings from Macropace Technologies !! Hope you have great day.
We have an opening for below position and though it will match to your resume, appreciate if you can let me know if you are interested towards this position, Thanks.
DFT Engineer
Client: CMMI Level 5 Company
Experience : 05 - 15 Years
Joining Time : Immediate - 90 Days
Job Description:
· Full-chip DFT leadership experience with multiple design Tape Outs
· Test architecture creation and drive the Complete full Chip DFT implementation & verification of complex ASICs
· Proven Experience in Stuck-At, TDF, MBIST, BSCAN/JTAG, IDDQ schemes & verifications.
· Chip-level & hierarchical Scan insertion with Compression Techniques (EDT/OPMISR+).
· Hands on Experience with Synopsys/Tessent/Candence DFT tools & flows
· Leading junior teams and Mentoring.
· Exposure to LBIST & I-JTAG implementation & verification.

· Knowledge of cross functional domains (SYN, LEC, STA, PD)
· Develop/automate flows and scripts in Perl/Tcl to enhance the DFT methodologies & process
Regards
Sunitha (Macropace)