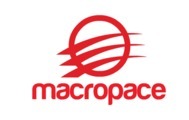 Devops Engineer- New York City, NY/ Jersey City , NJ
Description
Devops Engineer

New York City, NY/ Jersey City , NJ
Full Time/Contract Position

Job Description:
1. Understanding of Continuous Integration (CI) and Continuous Delivery Process (CD), skills to design it and implement it are also required.
2. Knowledge about CI/CD tools like Jenkins, Git, Docker, Ansible etc. Scripts programming skills.
3. Motivation to daily work in maintenance and support deployment process.
4. A communicative person, who can cooperate with Developers. Team player is added value.
5. Demonstrated ability to provide strong time management skills.
6. Experience in being innovative and having strong analytic skills.
7. Has strong verbal & written communication skills.
8. Strong skills in communicating complex technical ideas/concepts.
Thanks
Macropace