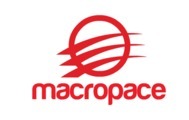 Wireless Test Engineer (WWAN, MBIM)
Description
Wireless Test Engineer
Santa Clara, CA
Full Time Position
Job Description:
WWAN Test engineer ensures timely disposition of all incoming sightings, assessing firmware/software solution as well as Hardware/silicon fixes options.
Good understanding of wireless protocolsGSM, GPRS, EDGE, UMTS, CDMA, LTE High level understanding of host & gtmodem communication:
Familiarity with MBIM MBIM 1.0 spec, MBIM APIs Familiarity with Windows telephony stack Mobile broadband driver, services, protocols etc.
Good understanding of networking stack, specifically TCP and UDP protocols - throughput analysis, optimizations for wireless networks, debugging issues.
Familiarity with telephony measurement equipment: Rohde & Schwarz, Spirent, Agilent, Anritsu etc
Ability to debug features on end-to-end telephony stack: host drivers and protocols + inter-processor link + modem radio interface.
Knowledge of HW debuggers and protocol analyzers.
Windows driver working knowledge.
He/She must be able to perform detailed analysis of the incoming issues, provide qualitative and quantitative input, provide risk assessments and make recommendations to peers and Validation lead.
Knowledge to traverse through code C/C++ development in Windows, or Linux operating system.
Strong communication and inter-personal skills