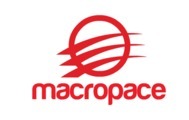 Cyber SOC Analyst, Bangalore
Description
Client: CMMi Level 5 Client
Role: Cyber SOC Analyst
Experience: 5-8yrs
Position: Permanent
Location: Bangalore
Notice Period: 15days/30days
Required Skills:
-----------------------
SIEM tool ArcSight event analysis and monitoring.
Global Exposure
Information Security Experience.
Packet analysis.
Intrusion Detection Analysis.
Professional Security Qualification (like CISSP, CISA, CISM,GIAC, CEH, …)
Experience in a co-operation environment with partially outsourced services by a third party managed operations center
Profound experience working in and/or supervising an emergency operations center
Excellent knowledge of typical security devices such as firewalls, intrusion detection systems, av systems, aspam systems, event correlation devices, log file analysers etc.
Primary Skills : SIEM Arcsight Event Analysis, Monitoring, Intrusion Detection, Incident Management
Alternate Skills : Firewalls, Anti-virus, Anti-Spams, Intrusion Detection/Prevent System, Even Correlation Devices, Log File Analyser, etc.

Regard,
Macropace