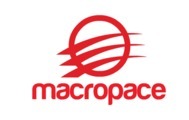 Power & Performace Engineer
Description
Hi ,
Greetings from Macropace Technologies !! Hope you have great day.
We have a job opening which might suit you, please find below job description and let me know if you are interested for this position.
Total Experience:
Expected Salary for Full time:
Open for Chandler, AZ location:
Max Lead time to join:
Visa Status:
Current Location:
PNP Lab Engineer
San Diego, CA
Fulltime position
Job Description:
Analysis of measured data and results
Perform testing across multiple different test platforms including CMW500 test platforms
Collect test data including gathering power measurements of Intel modem chipsets
Corroboration of analyzed results with various teams globally.
Analysis of board level schematics for Intel modem chipset board layouts
Experience with Microsoft Office applications
Knowledge of power/performance collection tools.