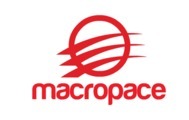 Windows/VMWare Projects Lead - Westlake, TX
Description
Roles & Responsibilities –
Experience in patching Windows servers
Experienced in large scale Production Support Server Environment - Client has approx. 2300 virtual servers, 260 ESX physical servers, and less than 100 physical servers.
Must have worked in a global environment – Client has offices all over the world. They have servers in every part of the world.
Handling Data Center Operations with Business & Mission Critical applications
Resolving technical issues and analyzing the cause for critical issues
Executing changes as per defined process
Providing support to customer's IT environment
Technical Transition & Documentation skills
Skills Required:
Strong Knowledge on troubleshooting skills on Windows Server 2008 - 2016
Strong Knowledge on server management tools
Knowledge on Remote system administration
Provide the root cause analysis on the major incidents/problems
Monitoring of logs and alerts
Performance threshold management
H/W troubleshooting & Vendor coordination
H/W Firmware & BIOS upgrading
Understanding of capacity planning, performance monitoring and tuning.
Contribute to internal knowledge management system
Decommissioning of Server
Excellent skills in managing VMWare 6.X and above
Process & Tools:
Remote system administration
Expertise in automation and reduction of manual efforts through Scripting/tools
Incident, Change & Problem Management
Configuration Management
Nice to Have:
PowerShell Scripting
MCP/MCITP Certification
. VCP
Thanks
Macropace