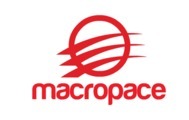 Design Verification Engineer (Soc, RTL):
Description
Design Verification Engineer (Soc, RTL):
Santa Clara CA
Fulltime Position
Job Description:
5+ years of Design verification experience in building and architecting Cluster/SoC verification environments,
preferably from scratch for multiple projects.
The engineer should have experience in writing test plan, creating & enhancing verification environments
and be comfortable coding any portion of a test bench (models, checkers, scoreboards, coverage monitors etc.).
Qualifications:
Languages: Must have experience in Verilog/SystemVerilog.
Methodology: Strong UVM experience is a must.
Experience with cluster level/SoC RTL & gate level simulation( unit-delay, with sdf for timing) and debug is highly desirable.
Working knowledge of AXI/AHB/APB protocol.
DV experience with peripherals such as PCIe,CSI-2,MIPI-D PHY are highly desirable.
Strong understanding of Functional Coverage and Assertions.
Experience in working with VIPs like PCIe, AMBA is a plus
Experience in Perl/shell scripting is a plus.
Understanding entire ASIC verification flow from spec to Tapeout.
Good interpersonal/communication skill.