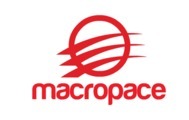 Linux Device Driver Developer - OR
Description
Linux Device Driver Developer
Hillsboro, OR
Full Time Position
Job Description:
We are looking for a talented and self-motivated Linux device driver developer to join a software development team, work with the team on design, development and testing of a software stack including Linux device drivers, system software, frameworks and applications. Your main focus will be Linux driver development.
Qualifications:
You should possess at least a Bachelor's degree in Computer Science, Computer Engineering or related field.
A Master's degree is preferred.
Candidate should have 2+ years of experience with C programming for Linux Device Drivers, especially PCI Device Drivers.
Solid understanding of Linux kernel architecture, kernel structures, and device model.
Experience with virtualization technologies such as KVM/Xeon, SR-IOV, Intel VT-d.
Experience with continuous integration work flow and tools.
Experience with Git and Gerrit.
Good understanding of Agile development methodologies
Demonstrate versatility in software engineering across a variety of current programming and scripting languages.
Able to interact with multiple stake holders
Good verbal and written communication skills
Thanks
Macropace