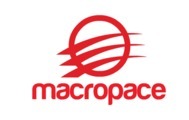 Description
Job Details:
Primary duties include:
Work with IT Business Analysts and business stakeholders in understanding business requirements/needs.
Translate business requirements/needs into technical specifications.
Design and implement Salesforce.com based cloud application solutions to internal business teams.
Act as technical developer within CRM and project Integrations.
Participate in requirements validation and feasibility analysis with respect to CRM
Produce high quality, modular, reusable code that incorporates coding best practices
Develop/Understand the SOA design using WS-Security, SOAP/HTTP, WSDL, XML/XSD (Schemas), JSON or other technologies.
Create high level and detail design specification that will enable, help troubleshooting day to day build activities
Accurately report issues and status to project management.
Drive Continuous Improvement Activities
Participate in various phases of testing (unit testing, integration testing, performance testing).
Ability to work independently and as part of a team.
Possess excellent communication skills to interface with various stakeholders from business users to technical staff.
Lightning development experience is must.
Qualifications:
5-8 years of experience in Salesforce development (Declarative, Apex Coding, and Visual Force) with at least 2 full lifecycle SalesForce.com implementations.
At least 5 years of experience in Salesforce development and implementations Skills with good command on Apex, Visual force, controllers, triggers, batch processes, APIs and web services.
At least 5 years of experience in implementing CRM solutions with a minimum of 2 years Salesforce Force.com platform/Sales Cloud/Service Cloud implementations
Good understanding of life cycle of development including Salesforce Deployment/Packaging effectively using Metadata API, Change Set and Ant.
Best practices understanding on Coding Standards, Deployment, Apex, VF, Salesforce Integration, Security implementations
Experience on Force.com Integration Technologies (Web Services, 3rd Party tool like TIBCO) to Integrate with On-Premise systems like ERP, OMS and Java Based Systems.
Complete understanding of governor limits.
Experience implementing SOAP / REST based web services.
Develop Web Services classes on Force.com platform and WSDL Generation
Experience writing Apex Classes, Visual Force Pages, Apex Triggers, Controllers, and JQuery's to implement complex business requirements
Experience writing with SOSL and SOQL, Workflows.
Hands on experience with Tools like Data Loader, Eclipse, Soap UI, APEX Explorer, Ant Scripts, AJAX tool kit
Migration of all the Customizations including Custom Configurations, packages, and other objects from Sandbox to Production environment
Customizations of Reports, Dashboards, Workflows, Approval Processes
Certified Salesforce Advanced Administrator.
Salesforce configuration activities like workflow rules, setting up profiles, permissions sets, sharing rules, approval process, process builder.
Experience with custom reporting, modifying pages, views and dashboards.
Platform Dev1/2 or DEV 501 Certification
SOAP implementation of the APIs both Enterprise and Partner WSDL
Single Sign On
Java experience is an added plus.
Strong understanding of Agile practices – Scrum/Kanban and SDLC.
Experience with Jenkins or similar continuous integration tools.
Bachelor's degree in computer science, information systems, or related field required
Thanks,
Macropace Technologies