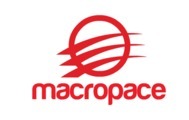 Description
Hi ,
We have a job opening with suits for you, please find below job description and let me know your if you are interested for this position.
PNP Lab Engineer
San Diego, CA
Fulltime position
Job Description:
Analysis of measured data and results
Perform testing across multiple different test platforms including CMW500 test platforms
Collect test data including gathering power measurements of Intel modem chipsets
Knowledge of power/performance collection tools.
Corroboration of analyzed results with various teams globally.
Analysis of board level schematics for Intel modem chipset board layouts
Knowledge of appropriate lab safety and environment techniques
Take ownership to ensure forward movement on tasks
Highly motivated self-starter capable of working independently as well as in group settings.
Must have good communication and organization skills, be able to learn fast, work well with others, and produce in a fast-paced working environment.