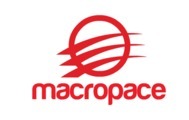 DevOps Engineer (Contract) - Chennai
Description
DevOps Engineer (Contract Position)
4-7 Yrs
Chennai
CMMi Level 5 Company
Job Description:
BE / BTech / MCA level qualification with major in Computer Science / Electronics

Good in Linux & Shell Scripting
Experience in a DevOps environment is a plus

DevOps Experience (Jenkins, Maven, Git, Chef, Puppet)
Automating builds workflows using ANT, Maven ,Shell and CI (Jenkins)
Created build jobs, installed plug-in and configured distributed builds in Jenkins.

Configuration Management tools- Ansible / Puppet

Should have proficient scripting knowledge in Python / Shell

Integration experience

Able to Troubleshoot the issues

Team player. Ability to communicate clearly and concisely with team members.

Thanks
Macropace