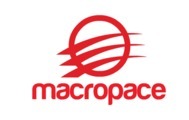 Software Developer (Embedded) - Monroeville, PA
Description
Software Developer (Embedded)
Monroeville, PA
Fulltime Position
Job Description:
Successfully engage with cross-functional teams of mechanical, electrical, and software engineers in the discovery, adaptation and integration of new and existing technologies to create innovative and reliable new product designs for the Home Respiratory Care ventilation product line.
Provide technical expertise in the design and development of embedded software systems using C/C++ using both empirical and analytical methods. Experience with controls systems or privacy/security/data encryption is a plus.
Be responsible for the generation of software requirements, design, and test documentation.
Participate in design reviews and successfully interact with New Product Development, Clinical, Regulatory, V&V, and Marketing to achieve project and product objectives for safety, performance, reliability, cost, quality, and time to market.
Position Requirements: Demonstrated experience with creating new concepts, demonstrating feasibility, completing development, documentation, validation, and release of software features for new products, required.
Demonstrated experience with modeling, simulation, and analyzing algorithm performance using MatLab, is preferred.
Direct experience with FDA, MDD, & ISO Quality System Requirements (including safety and regulatory testing) and their application within a medical product development environment is a plus.
Education Requirements: Bachelor of Science in Software Engineering, Computer Engineering, Electrical Engineering, or Biomedical Engineering.
Thanks
Macropace