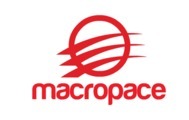 Business Analyst III - Alpharetta, GA
Description
Business Analyst III
Alpharetta, GA
Fulltime Position
Description:
This job is responsible for developing and maintaining advanced reporting, analytics, dashboards and other BI solutions for the for Healthcare North America Customer Services business.

This job requires providing project coordination, consulting, analysis and recommendations based on data driven analytics and involves working with internal business process owners, business SME's (i.e. subject matter experts), business leaders and IT teams to conduct analysis of the reporting/ business intelligence tool requirements, planning, design and managing implementation and testing of the report/ dashboards and analytics.

Responsibility of development and management of the reporting and BI solutions will span the different tools available in the landscape including and not limited to Tableau, Sales Force, custom Microsoft based reporting solutions, Excel etc.

This position requires no supervision participates in team strategizing, and vision execution/ implementation, collaborates with other team members/BAs in supporting shared/common reporting needs and projects.
Job Requirements:

• Experience in architecting, designing, developing BI and other analytical technology solutions using standard BI/analytical tools and practices
• Experience in project and cross functional team leadership and management.
• Experience performing a business analyst role.
• Experience in creation of functional spec's and project documentation.
• Some technical experience in data warehouse/BI solutions
• Working knowledge using SQL and databases using cubes/dimensional design.
• Experience in being innovative and having strong analytic skills.
• Has strong verbal & written communication skills.
• Experience in problem-solving/ conflict resolution, critical thinking and priority-setting.
• Experience using Excel, Power Point, Microsoft project, Access and Visio.
• Demonstrated ability to provide strong time management skills.
• Identifies and implements ways that processes can be improved.

Years of Experience:
5+ years of overall business and technology experience/ skills including leadership and BI/analytics experience comprised of the following:
• 3+ years as a BI analyst with strong BA experience
• 2+ years in a Tableau driven dashboard/analytics design, development and implementation (preferred)
• 2+ years as a project manager managing highly complex projects impacting multiple business units and/or leading cross functional business and technical teams
• 3+ years as a consultant or performing consulting role (preferred)

Education:
• A four-year degree in a technical/ business related field (preferred)
Thanks
Macropace