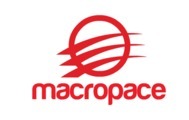 C++ programming - EDA Tools
Description
Greetings from Macropace Technologies !! Hope you have great day.
We have an opening for below position and though it will match to your resume, appreciate if you can let me know if you are interested towards this position, Thanks.
C++ Developer
Client: CMMI Level 5 Company
Experience : 08 - 13 Years
Joining Time : Immediate - 90 Days
Job Description:
1. Good experience on C++ programming language.
2. Hands on experience on Data structures, algorithms and EDA Tools.
3. Hardware modelling languages like SystemC and Verilog.
4. Good experience on C++ compiler technology.
5. High level synthesis technology.
6. Formal Verification technology.
7. Tcl and Python scripting.
If you're interested with this opening Kindly revert back with your updated resume with below mentioned details.
Current Company Name:
Notice Period:
Total Exp:
Relevant Exp :
Current Location:
Preferred Location:
Current CTC:
Expected CTC:
Thanks & Regards
Sunitha