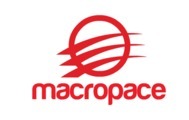 Description
Need QA Engineer
Engineering or 4 year technical degree
3+ years' experience working in a regulated industry. Medical device experience is a plus.
Have an understanding of quality philosophies, principles, systems, methods, tools, standards, organizational and team dynamics, customer expectations and satisfaction, leadership, training, interpersonal relationships, improvement systems, and professional ethics.
Have understanding of a quality system and its development, documentation, and implementation with respect to domestic and international standards or requirements.
Be able to develop and implement quality programs, including tracking, analyzing, reporting, and problem solving.
Be able to plan, control, and assure product and process quality in accordance with quality principles, which include planning processes, material control, acceptance sampling, and measurement systems
ASQ Certified Quality Engineer is a plus
Software Validation experience is a plus