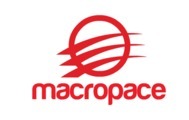 RTL Design Engineer - Santa Clara, CA
Description
RTL Design Engineer
Santa Clara, CA
Fulltime Position
Job Description:
6-8 years of RTL Design experience at Cluster/SoC Level
Sound experience in RTL Design/ASIC Syntheis at cluster and SoC Level is highly desirable
Strong Experience in development of micro architecture Specifications on IP integration and Global Design blocks.
Integration of IPs at Cluster and SoC Level.
Implementation of Low power logic, targeting power, performance, area, and timing goals.
Linting, CDC, LEC and preferably Low Power check tools to implement design
Check design quality Work with Design Verification team on block and top-level functional/gate level verification and code coverage,
including Power aware debug
Thanks
Macropace