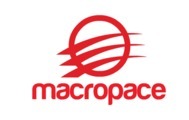 Description
Hardware Technician,
Richfield, OH,

Full Time Position.
Job Description:
Some experience with RF Circuit Design / Test
Familiarity with Test Equipment (Spectrum Analyzer, Power Meter, Network Analyzer, O-Scope)
Should have Soldering Skill
Able to read schematics
Familiarity with debugging electronics.
Experience with creating and executing test plans
Familiarity with data tools such as Microsoft Excel.
Familiarity with power supply, memory and reference oscillator layout/design and operation.
Familiar with Computer Hardware will be an advantage
Willingness and commitment to work in a process driven environment and contribute to process improvements
Good communication and interpersonal skills to work with different teams
Thanks
Macropace