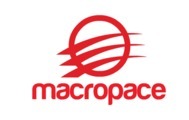 Description
Need Network Engineer.
Andover,MA
FullTime
Compromised Systems (malware/adware/spyware/botnet infections)

Open Ports (e.g. Telnet, unsecured FTP, SMTP)
SSL Configuration anomalies (e.g. old SSL and unsupported TLS)
SSL Certificates (expired, self-signed, etc.)
Unsecure web application headers

Responsibilities include, but are not limited to:
Learn, navigate and understand the Bitsight SRS platform
Professionally communicate and educate the IT and business communities on
The type of vulnerability identified
Suggested methods of remediation
Quickly escalate to your supervisor obstacles or push-back

Qualifications:
Degree at university level
English language skills - excellent written and verbal communication
Excellent communication and interpersonal skills
5+ years of experience in an IT role, ideally within a digital services environment
3+ years of project delivery and client relationship management in a technology environment
Penetration Testing and Vulnerability Management experience preferred
Proven track record of driving operational excellence and improving processes
Proficiency with Microsoft Excel
Security Ratings Services experience.
Thanks,
Macropace.