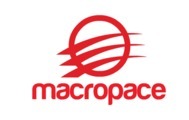 Description
Hi Sunny,
Greetings from Macropace Technologies.
Field Trail Engineering
San Jose, CA
Fixed Time Employment(6 Weeks- Expandable)
Job Description:
Must know driving and have a valid driving license with knowledge of driving in the Bay Area.
Understands to setup boards.
Has past experience in hardware validation, with knowledge of flashing FW.
Collecting and uploading Logs to local servers
Good Trouble Shooting skills.
Basic understandings of scripting and how to execute Python/Shell.
If you are interested, Please share below details
Total Experience:
Expected Salary for Full time:
Open for San Jose, CA location:
Max Lead time to join:
Visa Status:
Current Location:
Thanks & Regards
Vamsi
+1 408 620 7545