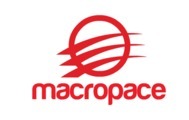 C++ Software Engineer - Santa Clara, CA
Description
C++ Software Engineer
Santa Clara, CA
Full Time Position
Job Description:
Software engineer with 5 years' experience to work on modem interfacing layers and modem interfacing SW communication protocols for clients multimode modem platform solution.
The role involves coding, documentation, test setup development/Automation of software component in modem adaptation layer.
The jobs requires good debugging skills and strong expertise in C/C++.
Also experience with test scripting languages like Perl/Python is desired.
Knowledge of upper layers(L3/L4) in 3GPP Protocol Stack, Radio Interface Layer, Remote Procedure Calls will be an plus.
Strong experience with C/C++ programming languages
Strong Knowledge OS concepts, Data structures and Algorithms
Good problem analysis and solving skills
Knowledge of Python would be an advantage
Ability to work as part of a multi-site team
Good knowledge and prior use of GIT version control tools
Excellent communication + teamwork skills
Ability to operate in fast-paced, deadline driven, collaborative and iterative programming environment
Thanks
Macropace