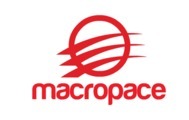 Description
Hi ,
Greetings from Macropace Technologies !! Hope you have great day.
We have an opening for below position and though it will match to your resume, appreciate if you can let me know if you are interested towards this position, Thanks.
Entry Level Software Developer :
Hillsboro, OR
Full Time Position
Job Description:
Must have Bachelor Degree in Computers / Electronics / Electrical Engineering
Good knowledge in OOPs concepts is must
Should have good programming skills in Python (or) C++
Familiar with Linux work environment
Familiar with Debugging using GDB or any other Debugging tool
Automation Development and Testing – Enable continuous deployment and availability by designing, developing and creating automated frameworks, processes and test cases based on functional and non-functional requirements.
Work with industry experts to design, develop and test fast and efficient software that directly manages and controls the hardware.
Familiar with Computer Hardware will be an advantage
Willingness and commitment to work in a process driven environment and contribute to process improvements
Good communication and interpersonal skills to work with different teams