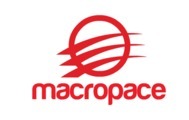 Power and Performance/Thermals
Description
Power and Performance/Thermals
Santa clara , CA
Full time position.
Job description:
Experience in validation with strong debug skills and conduct organized tests, take through data and store data in shared wiki.
Bring up systems and run applications such as benchmarks, Intel Thermal Analysis Tool and Power Utility, experience in handling and taking measurements using DC Power analyzers , NI DAQ
Excellent ability to organize and clearly present experimental data is a must.
Experience in taking Windows logs and analyzing data for root cause failure
Set up data recorder communications with host computer to log data.
Attach thermocouples to system
Use IR Camera to determine hot spots on surface of system
Conduct thermal test and recognize to end test at steady state thermal conditions.