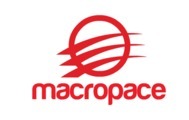 PL/SQL - Warehouse Management System (WMS) - production support
Description
Greetings from Macropace Technologies !! Hope you have great day.
We have an opening for below position and though it will match to your resume, appreciate if you can let me know if you are interested towards this position, Thanks.
PL/SQL - Production Support
Client: CMMI Level 5 Company
Experience : 05 - 10 Years
Joining Time : Immediate - 30 Days
Job Description:
Hands on PL/SQL, Oracle form/reports, .Net C# is a must
Experience on Oracle APEX development
Sound knowledge of Warehouse Management System (WMS)
Mainly to deal with production support, rollout project and development
Need to work on night shift
If you interested kindly revert back with your updated resume with below mentioned details.
Current Company Name:
Notice Period:
Total Exp:
Relevant Exp :
Current Location:
Preferred Location:
Current CTC:
Expected CTC:
Thanks
Sunitha