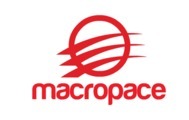 Platform Debug Engineer- C++
Description
Platform Debug Engineer- C++
Hillsboro OR
Full Time Position
Job Description
Validate hardware and platform features and track the enabling status of those features in silicon, low-level firmware/software, OS (e.g. Windows /Linux/VMware)
Deep dive and root cause platform and system integration issues to sub system/source code level and drive sightings into closure by proactive physical work and/or coordination with relevant stakeholders on defect duplication and investigation.
Closely collaborate with platform enabling, firmware development, and various components teams including storage, network, power & performance, I/O and silicon debug teams to troubleshoot and debug cross-discipline and complex integration issues on server platforms
Define and drive the system debug process implementation and ingredient owner engagement/alignment.
Contribute to validation team on improving test plan/method to validate features and verify fixes
Nice to have ITP expertise for pre-silicone validation.
Good to have skills:
Experience on Platform validation/debug.
Good to have some Python scripting.
Understand BIOS and capable of debugging.
Good understanding of Networking storage configurations.
Nice to have some Linux (Redhat) or Ubuntu in the future
Should be experience working on Windows platform.
Thanks
Macropace