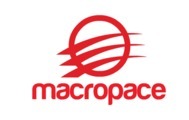 Description
Build & Release Engineer
Hillsboro, OR
Full Time Position
Job Description:
10+ Yrs of software development, build infrastructure engineering experience
Expertise in Continuous Integration (CI) and Continuous Delivery (CD)
Experience with build automation using TeamCity, Jenkins, msbuild, gradle, maven
Experience with GIT, (GITLab is a Plus). Understands different branching strategies
Demonstrated ability in design, architecture and development of large scale enterprise systems
Thorough understanding of the SDLC; demonstrated application of industry-standard SW design principles
Able to consume and utilize new languages, design patterns, APIs, and toolsets
Experience with container technologies – Docker, Kubernetes
Development experience with C#, Python, Golang, scripting languages, Unit Testing is a bonus
Able to show initiative, prioritize, deliver and contribute
Proven analytical, communication and team skills
Thanks
Macropace
Do you have a LinkedIn account? Import your resume and save time!
Upload your photo
Please provide an image in PNG, JPG or JPEG format.