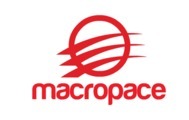 Description
Rework Technician
Chandler, AZ
Full Time Position
Job Description:
Proficient Soldering Skills (Must have successful history reworking SMTs to include 0201 components)
Board Setup - Setting up boards with all desired HW components attached.
Board Rework - Component replacement (Resistors/Capacitors)
Operate / perform soldering / rework with Microscopes
Experience with Reading Schematics & board layout (navigate with Allegro viewer software)
Blue wire reworks.
Debug/Triage, Root causing Board issues to HW
Log analysis for the failures identified
Updating Sightings with observations
Isolating and root causing defects
Reproduction, debugging and isolation of issues.
Verify bug fixes & Provide log files
Compare / reproduce issues on different Silicon's/Boards/Different HW
Compare / reproduce Validate
Proficiency with MS Office tools such as Word, Excel, One Note)
Ability to balance multiple priorities/tasks effectively
Thanks
Macropace
Do you have a LinkedIn account? Import your resume and save time!
Upload your photo
Please provide an image in PNG, JPG or JPEG format.