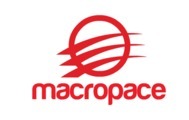 MBA HR Fresher - Anantapur, AP
Description
IT Recruiter - Fresher
Position: Permanent
Exp: 0 - 6 Months
Degree: MBA / B.Tech
Work Location: Anantapur (Near Clock Tower)
Job Description:
Strong willingness to build career in IT Recruitment Domain
Should have good Oral and written communication skills
Familiar with Recruitment Process
Should be Fast Learner, Team Player & Pro - Active
Able to understand IT Skills Sets (Microsoft / Java / Linux / Android / SAP / Database etc)
Match the skill sets of the candidates to the job description provided by analyzing and screening their resumes
Involved in sourcing profiles through job portals and professional networking.
Should be strong in learning & understanding Domain specific requirements (Embedded / Healthcare / Automotive / Financial etc)
A strong work ethic and sense of commitment.
Result oriented and ability to build strong professional relationship
Ability to work independently and multi task in a fast paced environment.
Should have good convincing and negotiable skill
Thanks
Macropace
Do you have a LinkedIn account? Import your resume and save time!
Upload your photo
Please provide an image in PNG, JPG or JPEG format.