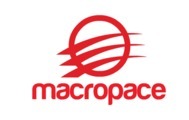 Debug Validation Engineer
Description
Hi ,
Debug Validation Engineer
Hillsboro, OR

Fulltime Position


Job Description:
Responsibilities:
Understand the PC client platform features and the test cases to validate them
Execution of test cases and provide the test results
Triage, file and follow through defects till closure
Debug the issues assigned to identify root cause
Prepare test systems by assembling the required hardware, flashing FW and installing OS
Work closely with Customer team in achieving the deliverables
Publish daily and weekly status reports
Essential Skills/Experience:
Bachelor degree in electrical/ computer engineering
2+ yrs. of validation experience in validation of BIOS/FW/platform of Server/Client with Intel architecture
1+ years of experience in debug of system level issues on a Windows based PC platform
Knowledge of various subsystems and interfaces in a PC Client system
Knowledge and experience in using debug tools like WinDbg
Ability to understand platform features and execute the test cases
Ability to understand, articulate and isolate the issues observed during test execution
Good communication and interpersonal skills to work with different teams
Good to have Skills:
Experience in using Intel ITP
Programming skills in Python
Do you have a LinkedIn account? Import your resume and save time!
Upload your photo
Please provide an image in PNG, JPG or JPEG format.