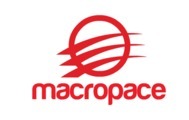 SSD Firmware Development Engineer- Irvine, CA
Description
SSD Firmware Development Engineer
Irvine – CA
Full Time Position
Job Description:
A Bachelor's or Master's degree in Engineering, Electrical / Electronics / Computer
8+ years in design, product, test, system engineering experience
Experience in SSD and or HDD architecture, Design or analysis and/or troubleshooting
Operating systems: Linux, Windows, VMware Device drivers & Firmware Storage devices
Working knowledge of SATA, SAS or PCIe interfaces
Detailed knowledge of NAND Flash, Solid State drives
Storage protocols: SATA/ATA, and NVMe
NAND interfaces: ONFI, toggle, etc NAND Management: error detection and correction
Storage Systems : RAID systems, Blades and Workstations
Demonstrated problem solving and troubleshooting skills.
Maintaining strong technical engineering relationships with ASIC system architects and key technologists to identify and define new innovative memory products
Working with Technologists, design engineers, and engineering teams to ensure successful implementation and feasibility demonstration of new product concepts
Developing new product / Firmware architecture specifications
Generating Firmware Architecture specifications.
Excellent verbal and written communications skills
Highly organized, self-motivated, and disciplined abilities
Thanks
Macropace
Do you have a LinkedIn account? Import your resume and save time!
Upload your photo
Please provide an image in PNG, JPG or JPEG format.