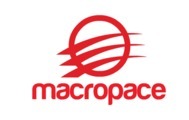 Description
Project Analyst
Hillsboro, OR
Full Time Position
Job Description:
Verification of the functional flows with the migration to new content management system
Assist migration of test cases and test plan from Jama to HSD-ES management platform
Perform / generate python scripts for migration and data integrity verification
Perform analysis of platform validation data and provide analysis reports
Document the test cases and test producers when required, with assistance from test engineers
Essential Skills/Experience:
Bachelor degree in electrical/ computer engineering
Experience in MS excel for organizing and analyzing data
Experience using MS SQL server
Experience any scripting language like Python
Good communication and interpersonal skills to work with different teams
Do you have a LinkedIn account? Import your resume and save time!
Upload your photo
Please provide an image in PNG, JPG or JPEG format.