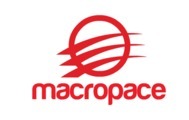 PL/SQL - Developer + java - Fort Wayne, IN
Description
PL/SQL – Developer + java
Fort Wayne, IN
Fulltime/ Contract
Job Description:
Who are we looking for?
Work should be predominantly on Oracle PL/SQL. But resource should be capable of troubleshooting Java frontend as well - Weblogic, Struts, ICEFaces
Technical Skills:
5 to 7 years of hands on experience in Oracle PL/SQL development
Solid knowledge in developing Oracle stored procedures, packages, functions, triggers
Modify the existing stored procedures, packages, functions, triggers based on the business requirements/to fix issues
Should be capable of writing optimized queries to improve the throughput of the system
Process Skills:
Being a production support project should possess excellent analytical, debugging, troubleshooting and problem solving skills
Documenting the changes and record keeping
Take responsibility and complete ownership on the work assigned. Don't drop the ball until the work is tracked to closure
Behavioral:
Proactively take ownership and resolve tickets in a timely fashion
Should be a self-starter and quick learner.
Thanks
Macropace
Do you have a LinkedIn account? Import your resume and save time!
Upload your photo
Please provide an image in PNG, JPG or JPEG format.